"The Easy Email Formulas for Doubling Sales in the Next 3 Weeks
all successful list owners scale
their business fast with these 15 email flows…"
Despite all the rumors EMAIL IS ALIVE AND GROWING

There are over 6 billion email accounts worldwide.
This figure is predicted to reach 7.71 billion by the end of 2021, which is a growth of more than 22% – Radicati Group (2017)

72% of consumers say that email is their favorite way of communicating with companies they do business with.
61% say they like to receive promotional emails weekly and 28% want them even more frequently. – MarketingSherpa

66% of consumers have bought online as a direct result of an email marketing message – Direct Marketing Association
Below are the 15 essential email flows you must be using if you're a supplement or e-commerce business…
But what if I don't want to write ANY emails and still double sales in 3 weeks or less?
I can write them for you every single day.
I'll segment your subscriber list into their main interest and where they are on their customer journey.
I'll map out the customer journey for each segment of your list.
I'll keep your subscriber list up to date and weed out anyone who hasn't opened an email in the last 90 days.
I will have all or nearly all 15 email flows working at the same time thereby crating the 'force multiplier' effect and doubling sales in the first three weeks of us working together.
Every week I'll move each segmented customer further along their customer journey creating sales and loyalty along the way.
I'll work directly with you each week to brainstorm ideas for the following week. This includes free content. Unique offers. Brand loyalty. And more sales.
I'll send you updates on the number of new sales made every seven days.
If you'd like to continue this conversation use the booking form below.
With these 15 email flows you'll increase…
Now you can make the right offer, to the right person at the right time doubling your ROI within three weeks.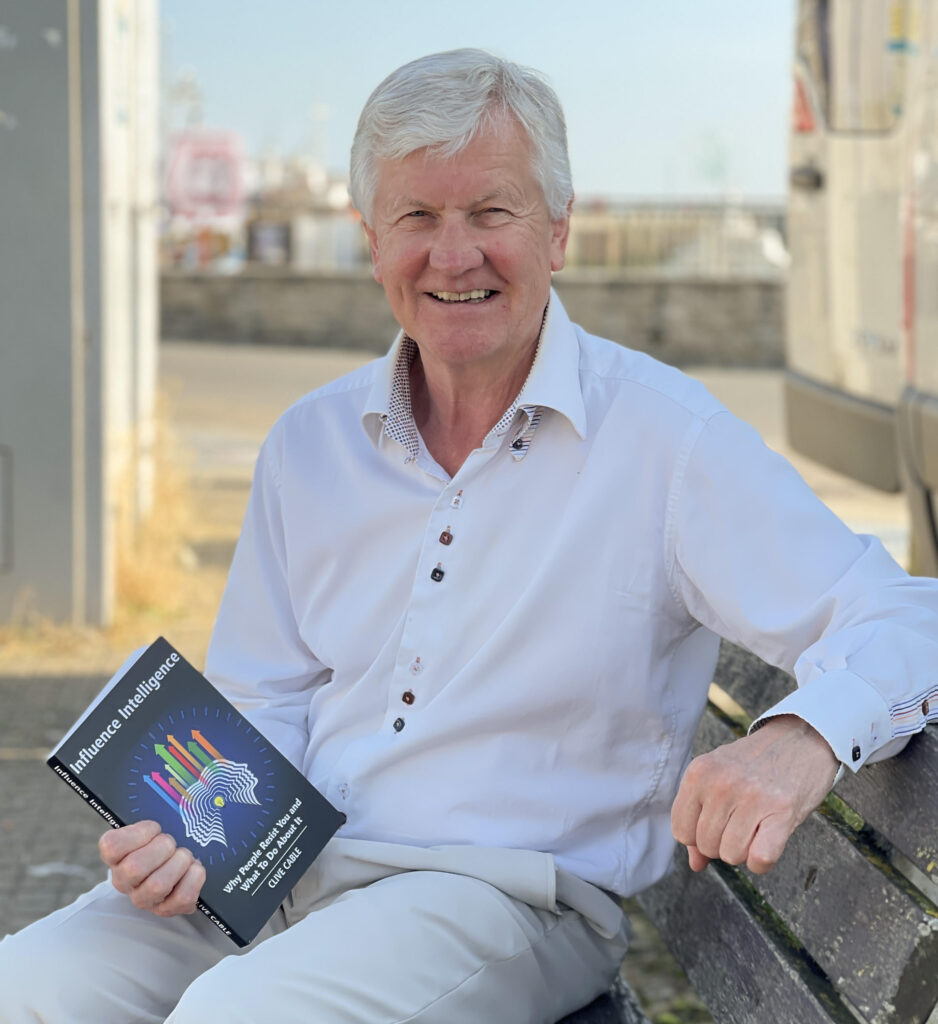 Here's what the experts say about Clive Cable…
Ready to double your business?
Who is Clive Cable?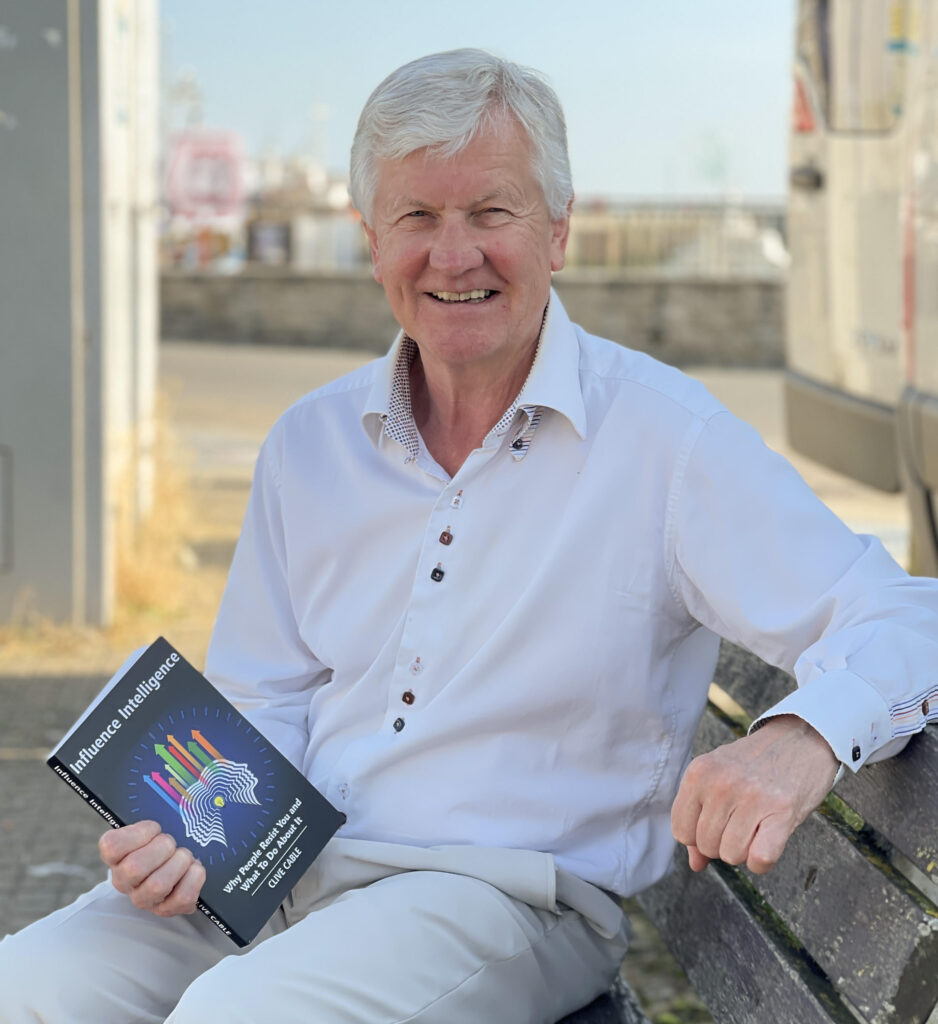 He's the author of Influence Intelligence, "Why people resist you and what to do about it."

He write emails for his clients who want to double sales from their email list and scale their business in weeks not months.
Influence Intelligence is a NEW yet proven form of persuasion that "talks" directly to the other-than-conscious mind of readers while at the same time distracting the conscious mind so the reader feels the buying decision was theirs.
As the inbox attention war rages on – the GUARANTEED way to win is with messages crafted so readers can't ignore them.
He has a background as a commission salesman (you only eat what you kill) mentality, and his 31 years of selling through the written word to sell over $50 million. Clive becomes your "black-ops" under-the-radar email writer who gets you results that are as fast, reliable and predictable as a Japanese train.
Recent open rates – campaign for Income Diary…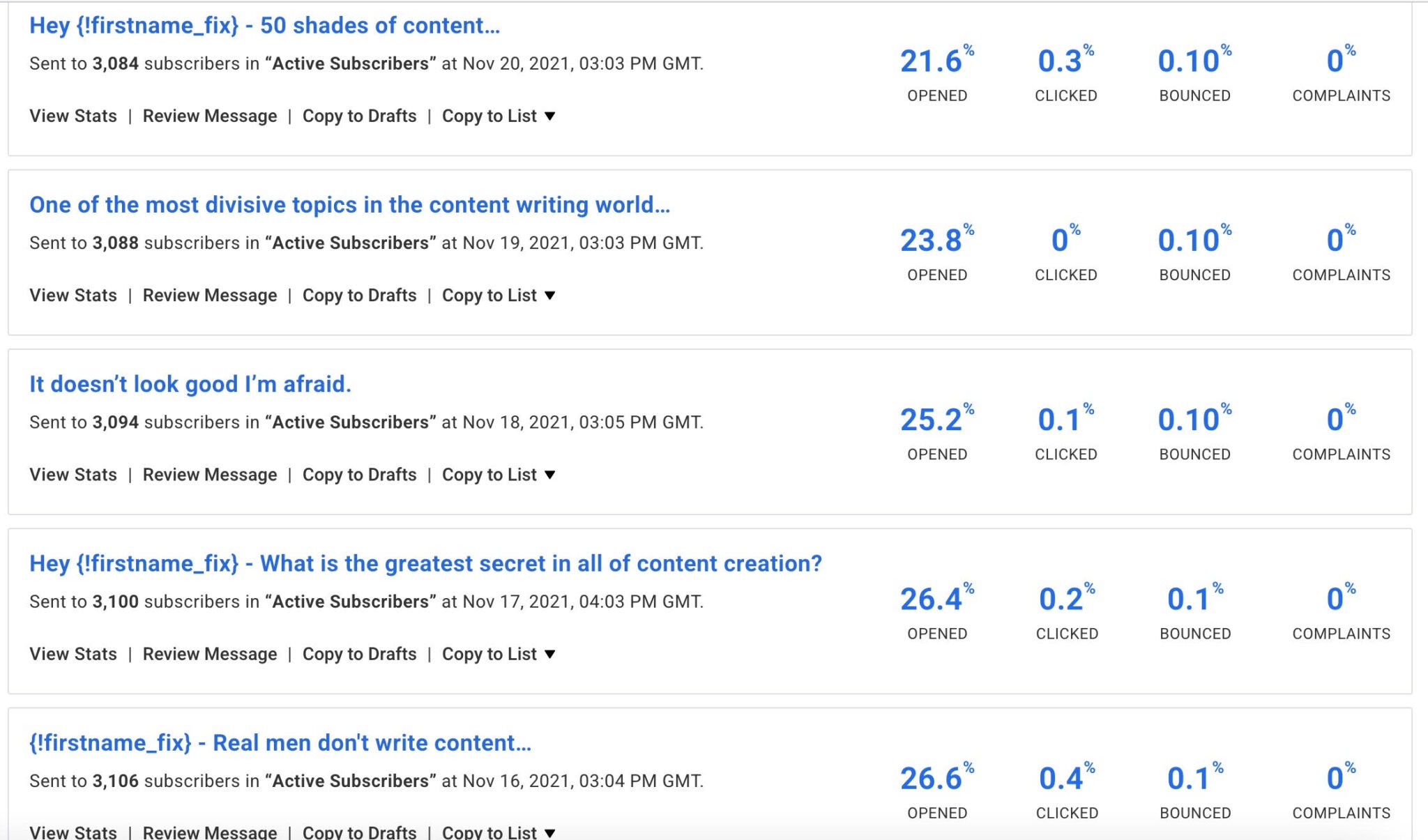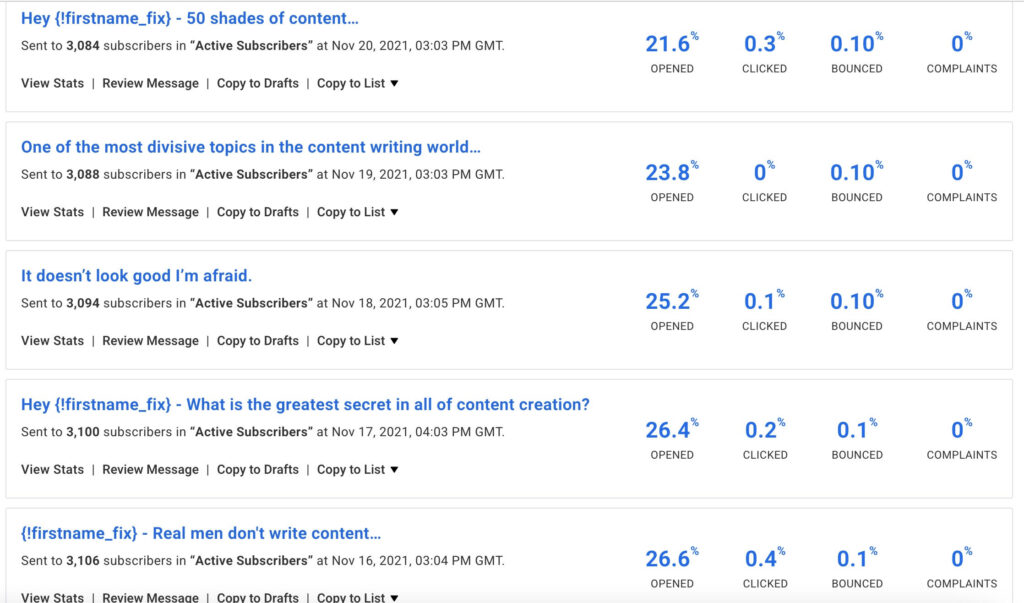 To read the emails I wrote hit the link below…