Email marketing is The Hot New Channel, according to the
Wall Street Journal.
Despite all the rumors EMAIL IS ALIVE AND GROWING

Email facts
87% of B2B content marketers use email marketing for lead nurturing – CMI "B2B Content Marketing Research" (2019)
78% of marketers have seen an increase in email engagement over the last 12 months – Hubspot "State of Marketing" (2020) 35% of marketers send their customers 3-5 emails per week. – Hubspot "State of Marketing" (2020)
61% of companies generate more than 10 percent of sales from email – Econsultancy "Emailmarketing census"(2018)
Marketers consistently ranked email as the single-most-effective tactic for awareness, acquisition, conversion, and retention. – Gigaom Research "Workhorses and dark horses: digital tactics for customer acquisition"
The worldwide market for email marketing will reach US $22.16 Bn in 2025. The industry has an expected annual growth rate of 19.60%. – Transparency market research "Email Marketing Global Industry Analysis" (2017)
Email is almost 40x better at acquiring new customers than Facebook and Twitter – McKinsey & Company
DMA research puts the ROI of email marketing in 2018 at US$ 32.28, better than any other direct marketing channel and up from 30.03 the year before. – DMA UK "Marketer email tracker 2018" (2018).
Email Marketing is the biggest marketing channel on Black Friday, driving 28% of revenue. Email marketing was the biggest in sales on Black Friday. While sometimes behind online search (free and paid), on Black Friday email marketing was the primary channel. – Ometria (2017)
75% of marketeers say email marketing is bringing them a good to excellent ROI. – E-consultancy "Email marketing census"(2018) Consumer Tracker (2021)
Below are the 15 essential email flows that will bring up to 50% more revenue to your e-commerce business…
But what if I don't want to write ANY emails and still double sales in 3 weeks or less?
I can write them for you every single day.
I'll segment your subscriber list into their main interest and where they are on their customer journey.
I'll map out the customer journey for each segment of your list.
I'll keep your subscriber list up to date and weed out anyone who hasn't opened an email in the last 90 days.
I will have all or nearly all 15 email flows working at the same time thereby crating the 'force multiplier' effect and doubling sales in the first three weeks of us working together.
Every week I'll move each segmented customer further along their customer journey creating sales and loyalty along the way.
I'll work directly with you each week to brainstorm ideas for the following week. This includes free content. Unique offers. Brand loyalty. And more sales.
I'll send you updates on the number of new sales made every seven days.
If you'd like to continue this conversation use the booking form below.
With these 15 email flows you'll increase…
Now you can make the right offer, to the right person at the right time doubling your ROI within three weeks.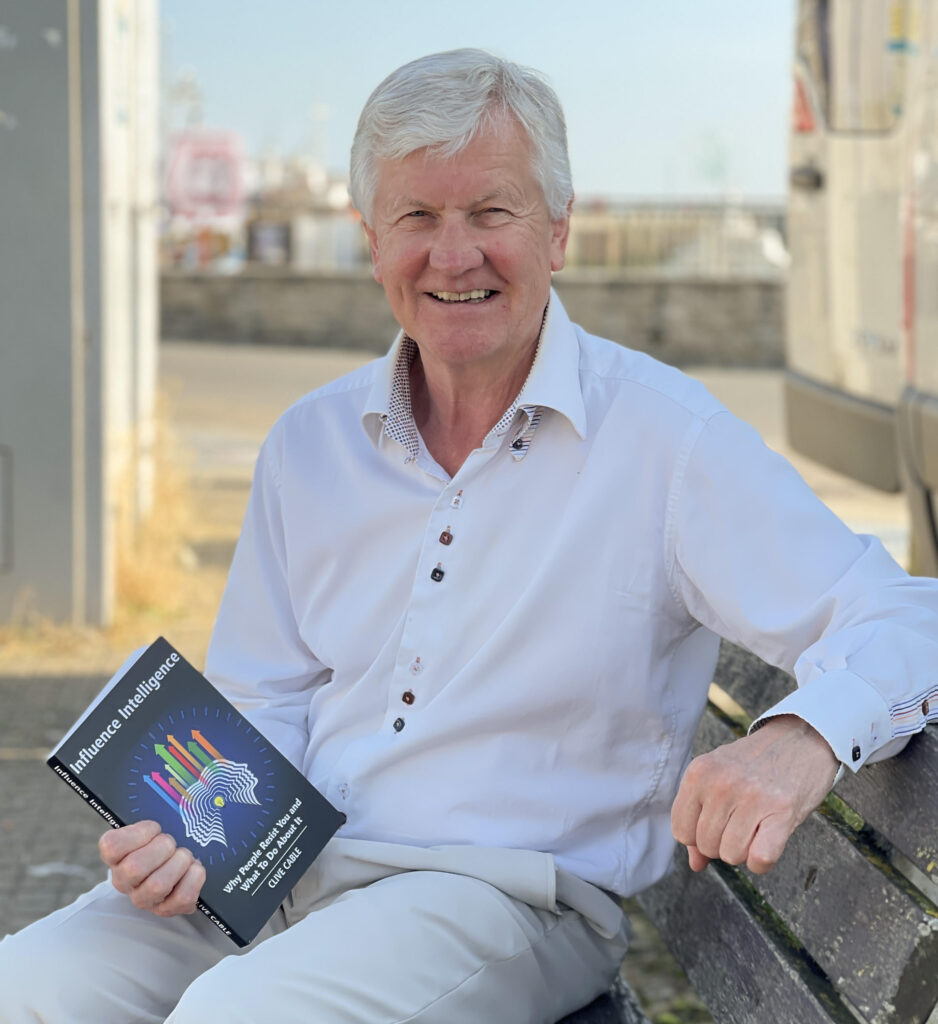 Here's what the experts say about Clive Cable…
Ready to double your business?
Who is Clive Cable?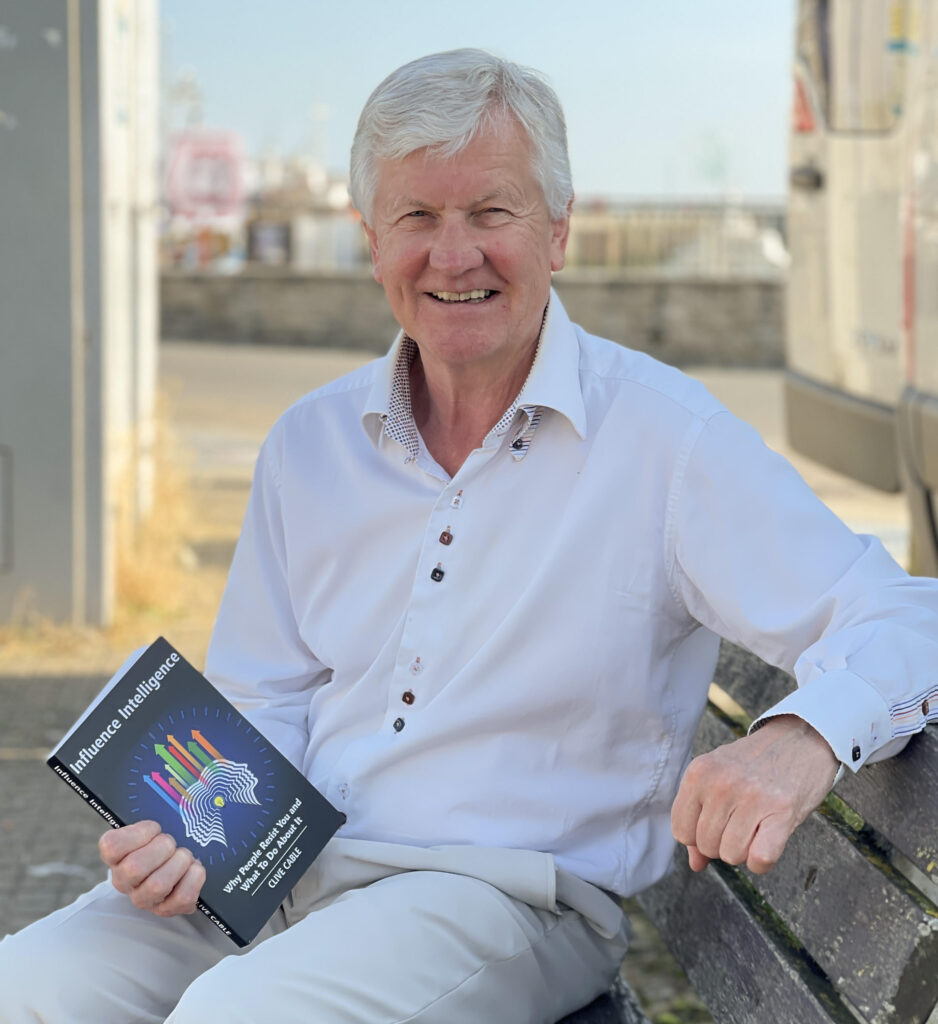 He's the author of Influence Intelligence, "Why people resist you and what to do about it."

He write emails for his clients who want to double sales from their email list and scale their business in weeks not months.
Influence Intelligence is a NEW yet proven form of persuasion that "talks" directly to the other-than-conscious mind of readers while at the same time distracting the conscious mind so the reader feels the buying decision was theirs.
As the inbox attention war rages on – the GUARANTEED way to win is with messages crafted so readers can't ignore them.
He has a background as a commission salesman (you only eat what you kill) mentality, and his 31 years of selling through the written word to sell over $50 million. Clive becomes your "black-ops" under-the-radar email writer who gets you results that are as fast, reliable and predictable as a Japanese train.
Recent open rates – campaign for Income Diary…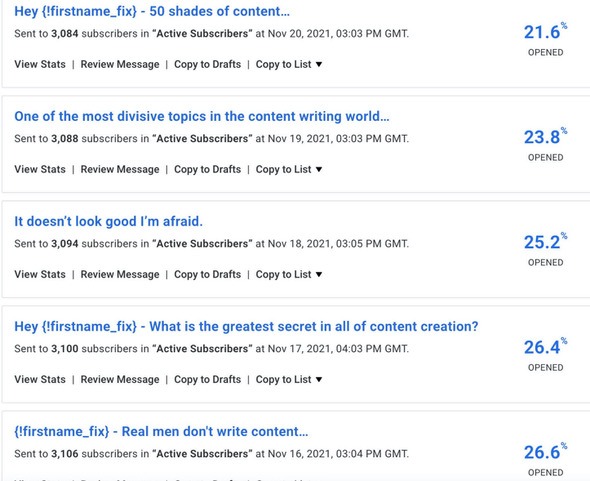 To read the emails I wrote hit the link below…