"Get Rid of Your Money Problems Once and for All"
Dear Friend.
You have a choice.
You can resign yourself to the ridiculously low income most copywriters make.
Or you can take a small, reasonable amount of risk and choose to upgrade your skills to get clients on demand, PLUS finally making the money you desire and deserve.
When was the last time you more in a month than you did in a whole year?
When was the last time you doubled your fees and got what you wanted without resistance?
Just imagine the profound, positive impact that kind of return could have on your life!
Instead of living in fear that your finances cold collapse like a house of cards. . . you could rest easy knowing you were set for life no matter what happens to the economy in your country, or in the world.
Instead of just "making ends meet," you can make exciting plans for the vacation you've always dreamed of.
You can buy that retirement home on the beach or in the country.
And you can finally treat yourself and the ones you love to the luxuries you never thought you could have and so much more.
Truth be told I wasn't always a world-class copywriter who gets as high as 34% responses rates with direct mail.
I was far, far from it.
I'm embarrassed to say I never had a proper education.
In fact, I hated school so much I was hardly ever there.
I got out of school when I turned 15.
For the first few years I could only get laboring jobs.
Then I got my first big break.
I got a job as a commission only, door-to-door salesman.
(Back in the day if you could "fog a mirror" with your breath you could get a job in sales.)
Turns out I was pretty good at sales.
Get this.
For four years I was making $5,500 a month.
Not bad for a guy with practically no education.
I was doing okay until I met an entrepreneur who wanted me to come work for him.
I don't know why I said yes.
The crazy thing was he was only offering me $3,500 a month.
I never could resist a challenge.
For five long months I struggled.
Okay, I made a few small sales here and there.
I was starting to think I'd lost it.
Then on a cold, damp morning I came in to work earlier than usual.
As I walked through the door and I heard two of the directors saying why they must get rid of me.
No way.
I wasn't going to let that happen.
I had a family to feed and a mortgage to pay.
So I did what any self respecting loving husband and devoted father would do.
I panicked.
Then as soon as I finished pancaking I started searching for other ways to make sales fast.
I tried cold-calling by phone.
Yuk.
I hated it.
Then one day out of desperation I wrote a letter.
My Idea?
If I could introduce myself to 50 people a day without the fear of rejection, I would make more sales.
Turns out that letter was that good it made over $200,000 in just 7 months.
Now my favorite saying is…
"If at first you succeed – try to hide your astonishment."
And hide it I did because back then I'd never heard of copywriting.
I wasn't even a writer!
Because I left school so early, my English was so bad I had to use a spell checker every time I wrote anything.
Even then I had to read it out loud to myself to make sure there were no typos.
After that I'd read it over the phone to a friend.
And later, when my daughter was ten, I'd get her to read my copy out loud.
If she stumbled on any words I'd double her pocket money.
But when I discovered Microsoft Word's READABILITY STATISTICS I was in heaven!
Keep it to yourself, that was my sneaky way of learning good English and good grammar.
Over the last 31 years copywriting has been very good to me.
I've started several companies with just one sales letter.
Every time I've used it to get clients, I surprise myself.
One campaign cost me just $10.
I sent out 8 letters, got one reply and made a profit of $4,600.
Another letter I sent with a giant pen made $1,800.
That only cost me $3.80.
I sent a coffee mug that had a mini chalk board on it with a sales letter and made $550.
At one point I was making $31,000 a month with just words on a page.
Today every time I want new clients, I use what I call "3D mail" aka Three Dimensional Mail.
Here's the secret…
I research someone I'd like to work with to help them grow their business.
Then I would choose a "visual metaphor" that fits them and their problems.
Next I'd write a letter that starts out with why I'm sending this visual metaphor, then immediately tie it in with what I can do for them.
After sending the letter with the visual metaphor I follow up with a quick phone call inviting them to talk with me the next day.
When I get them on the call I use my proven sales system to turn them into a "100% upfront" paying client.
That way I never have to chase invoices.
My success rate is still 98%
Yes, I do miss occasionally, but that's as rare as frog's feathers.
After all these years of doing this I've finally decided to let a few people in on my secret system I call
"The 5 Days to 5 Clients Blueprint."
If you want to…
Then 5 days to 5 clients isn't the BEST choice for you, it's the ONLY choice for you.
Because 5 Days to 5 Clients shows you…
The top 3 ways to find the best clients
The exact method I use to make prospects believe I'm the ONLY and BEST copywriter for them
How to craft exciting messages that instantly brings you more clients
My formula for writing your self-promotions that works 99% of the time
Why 'visual metaphors' increases your chances of winning new clients without the need for a "hard-sell"
The ugly little secret that separates world class copywriters from clueless newbies
A step-by-step, play-by-play guide to writing emails that get high open rates
How anybody (even a complete novice) can persuade prospects to become clients without having to 'sell their soul'
The most certain way to get hired (at your asking price) during your first phone call
The quickest, easiest way to get and keep attention in your sales copy
Why you don't need a portfolio and what to do instead
Why having your own website can hurt your chances of getting clients, and the best and ONLY alternative you'll ever need
If you've ever had trouble promoting yourself, here's the single most important thing you must do first
What never to say when you're up against other copywriters
Why a sales background can hurt your copy and what you need instead
The fastest way I know to change your beliefs so you can go after higher paying clients
Powerful persuasive psychological tactics hidden from 99% of all copywriters and the "unfair" advantage they give you every time you write ANY sales message for yourself or your clients
Key strategies for finding your best prospects who NEVER haggle over price
The 7 questions you should immediately ask before you accept a new client. (Hint: These questions ensure you get paid the price you ask for every time.)
Why 'skill stacking' is the fastest route to copywriting success
Why it doesn't matter if you can't write persuasively when trying to get new client (Just press this one emotional hot button that 'presuades' prospects to hire you even if you're new to copywriting..)
The quickest, easiest way attract new clients using 3 dimensional sales letters (takes 3-5 days max)
How to automatically attract higher paying clients using things you'll find in a toy shop
The simple 3-second "trick" that 100% eliminates writers block forever
Four incredibly easy ways to get clients to hire you immediately without raising a single objection
Why you don't need to be an experienced copywriter to take on your first client. (Hint: I'll give you everything you'll need to write converting copy for your clients.)
A simple 15 minute change in the way you start your conversation with prospects that almost guarantees they'll be your next client
3 "no brainer" ways to choose the right prospects that are most likely to become your next clients
The "can't lose" way of writing your sales message so it converts prospects into clients even if you're new to copywriting
Plus get clients to hire you even if you have no track record
My "secret weapon" for getting clients this week
Quick cure to finding the best clients who are ready to hire you today
Why now is the single best time in history for finding clients who are looking for you. (It means they are ready to pay you what you're worth)
Fastest known way to get clients to put you on retention so you get paid every month no matter what
The biggest (and easiest) secret that makes clients want to hire you within 10 minutes of talking to them
Why I only want 5 students at any one time…
Reason # 1. Because I personally walk you through my system. Taking you you step-by – detailed step on on how to get your next 5 clients.
Reason # 2. You get email support with your questions answered within 24 hours – Monday to Saturday.
Reason # 3. I hold a weekly Q&A group session. I've found that it's the questions from other students that you didn't think of asking gives you the best insights for your exact situation.
Reason # 4. You'll get a 'critique certificate' valid for 30 days. I'll make any changes to your prospecting letter or message to make it more persuasive and get you clients.
Reason # 5. I'll help you narrow your focus to look for your best prospects.
Reason # 6. I'll do a role play with you for the selling/closing system for when they have prospects on the phone/Skype/Zoom, etc.
Reason # 7. I'll show you how to create and keep the mindset needed to make your copywriting business grow and grow.
No other "get clients" program offers this level of personal one to one attention or care.
And on top of all that comes…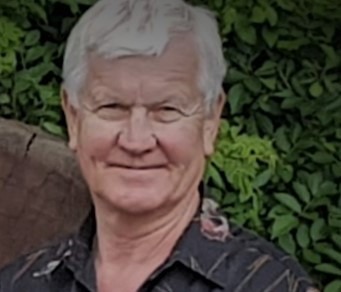 My "I'm with you all the way" guarantee.
I'll keep helping you until you get your next 5 clients (worth $5,000 to you) or the equivalent amount of money from fewer clients.
As long as you…
Follow and DO the steps that I show you and provide proof that you have done them.
That way I know you're serious and I will do everything in my power to help you succeed, even down to writing your letter for you if it comes to that!
Remember, I'm only accepting 5 students to my 5 days to 5 clients' blueprint.
Once you master this blueprint, you can use it every time you want more clients.
When you have your first five clients, you can double your prices for any new clients who hire you.
Can you imagine being paid $2,000 upfront for each new copywriting project?
That's 5 x $2,000.
What would all this be worth to you?
When I was deciding how to price this, I knew I had two choices.
The first was to go as cheap as possible and do group coaching sessions.
Now the problem with that is I would have no real incentive to pile on the value.
With group coaching it's more like a 'one size fits all' approach to getting clients and writing better sales copy.
It would work, but there's very little satisfaction on my end because I like to personally oversee my students' successes.
My second choice was to raise the price a little give you absolutely everything you need to succeed.
I chose the latter.
My 5 days to 5 clients Blueprint spans 6 weeks.
During that time, I'll work with you every week one-to-one to help you find the clients you'll enjoy working with.
And the ones who pay you 100% upfront.
Where to find them.
How to convince them to become your client.
And of course, own my system for writing world-class copy.
The one I call, "Influence Intelligence."
Now, you may be thinking, I bet any Blueprint that can give me all of THAT would cost a small fortune.
And, in all honesty?
It really should…
I'll get to the price in just a few moments.
First, I want to share a few unique benefits this one-of-a-kind blueprint will deliver to you.
You can be successful with your own online business knowing you can write good sales copy whenever you need to get 5 clients in 5 days.
You can make a pretty penny writing high converting sales copy for other online entrepreneurs.
The price of The 5 Days to 5 clients Blueprint by itself is $2,997 but that price is NOT for you.
I'll explain why in just a moment.
Listen: You're not just getting 5 days to 5 clients Blueprint when you give this a try today.
I have A LOT more for you...
Your $10,000 in Bonuses
Bonus #1: The Teach Copywriting advanced course (Value $297).
This system gives you the shortcut, sure fire way to write converting copy for your clients so that they want to put you on a monthly retainer giving you a secure income.
Bonus #2: Influence Intelligence – Why People Resist You and What to Do About It (Value $900).
This book took five long years to write and is a direct result of 25 years of selling face-to-face and investing $75,000 on advanced Neuro-Linguistic Programming (NLP) training.
After selling $30 million I turned it into a system anyone can apply to close more sales with just the written word.
I ONLY give this book to my high paying clients.
NOT AVAILABLE ANYWHERE ELSE AT ANY PRICE.
Bonus #3: Influence Intelligence 3.0 course. ® (Value $5,000)
My super advanced persuasion system that I'm teaching right now.
This course was created 8 years after writing "Influence Intelligence – why people resist you and what to do about it."
It has all my latest, most advanced influence strategies including "The Persuasion Equation" road map to make people believe that buying from you was their decision.
Clients pay me $5,000 at a time to learn how to influence people below their level of consciousness. Better than subliminal, more powerful than NLP.
Bonus #4: Unlimited Confidence (Value $57).
My hypnotic suggestive recording called "Unlimited Confidence" automatically gives you the courage you need to charge what you're worth.
In other words, how to get the same fees experienced copywriters get. (Upwards of $5,000 per project.)
Bonus #5: Awesome Offers.
How to create offers so good your prospects can't ignore you.
Your offer is the key to your ongoing ever increasing income as a copywriter.
Making a six-figure income is within your reach as soon as you know how to make compelling offers your prospects would be stupid to turn down.
Value $3,000. Worth 10 x that over the next six months.
Bonus #6: Stress Free in Seconds (Value $97).
A simple system for removing any stress around talking to prospects.
In sales, stress is the number one killer of closing prospects. But what if you had my beliefs that allow me to close better than on out of every two prospects I speak to?
In other words, you talk to ten people and five of them become clients each giving you $1,000.
If you could generate $5,000 whenever you needed to, how much would your life change?
Bonus #7: A 'copy critique' session (worth $700).
Use this for the first promotion you write for your first new client. This is a one hour Skype call with me to go over your sales copy and shore up any weaknesses in your persuasion.
A "copy chief" or mentor would easily cost you $1,000 to check over your work to make sure it's worthy of testing.
Trial and error can take 5 to 10 times longer than the input of a veteran copywriter with over 30 years in the trenches.
Simply stated – your clients will pay you each and every month when you get them a fast win with your first promotion.
By now you can see why Influence Intelligence is valued at $2,997.
Even without all those bonuses, it's a steal at that price.
Here's why…
Imagine if each new client you get from now on pays you $1,000 BEFORE you start writing for them.
That means the 5 days to 5 clients is worth at least $5,000.
But that's not all.
In the future you'll be able to take on more clients, or replace those after you've finished each project.
Over a lifetime could be worth as much as $500,000.
Can you imagine how great that would feel?
Finally the freedom to live life on your terms.
An investment like this can pay you back 10, 20 or even 50 times.
It comes down to this...
If you bought the bonuses along with 5 days to 5 clients®, your cost would be $2,997 + the SEVEN BONUSES $297.00 + $900 + $5,000 + $57.00 + $3,000 + $97.00 = $700.00…
$13,046
Yet, that price is NOT for you… I have a much better one headed your way.
Sure, you could just walk away, chance it, and keep going down the road you're on now.
You know what?
Statistics show that you can end up spending five or ten times the amount you'd invest today on The 5 Days to 5 Clients Blueprint® on online courses from guru's who have only made money selling online courses.
Or, perhaps in trying to find clients yourself without having the proper coaching you need.
You could end up wasting a ton of money on Facebook ads or Google Pay Per Click because you don't really know how they work.
And let's not EVEN talk about the lost opportunities to find clients with my help in countries like Australia, Canada, UK and America.
And that's not what I want for you.
With all of this at stake, I want to offer you the easiest decision you'll make all year. . .
If you're prepared to get going today you won't be paying the retail value of $13,046.00 for the 5 Days to 5 Clients Blueprint®
Not even close.
Nope… not even HALF $6,523…
As ridiculous as it sounds, you won't even pay $4,000 today!
Your total investment today, for 5 Days to 5 Clients Blueprint® AND all the bonuses is NOW. . .
Just 1 Payment of Only $997 click below.
And remember this comes with …
My "I'm with you all the way" guarantee.
I'll keep helping you until you get your next 5 clients (worth $5,000 to you) or the equivalent amount of money from fewer clients.
Now that all this covid crap is almost over, more and more people are buying online.
And this trend will continue way into the foreseeable future.
That means there's more demand than ever for copywriters.
I hope you join this program and change your future and live your dreams.
Until soon…
Clive Cable
PS WARNING If you wait – you're screwed because I'm only accepting five clients.
Listen the investment to join this program is peanuts compared to the life time reward.
Don't take my word for it
Here's what the experts say about me…
COMMON QUESTIONS
Q. What if I can't use Direct Mail?
A. No problem. You'll use cold email to reach your ideal clients. I'll give you the exact template to use. And in one of our sessions together I'll show you how to write emails so well you'll be paid extra in royalties.
Q. What if I've never written copy for clients before?
A. One of the bonuses in this program is the "Teach Copywriting" advanced course created by Barry and me. This covers most of what you'll need to know to get started. You also have a 'Critique Certificate' you can use for your first contract. I'll look over your copy and if I can make it more persuasive I will. Plus you'll get my "Unlimited Confidence" hypnotic recording to get you in the best mindset for writing and talking to clients.
Q. What if I'm no good at selling myself to clients?
A. Selling can be learned, especially the way I teach with my 'Influence Intelligence' system. There are only 4 steps you need to get good at. One of the bonuses covers this in great detail, it's called "Why People Resist You and What to Do About It." I will also do a live session giving you the same methods I show clients who pay me $5,000.
Q. If I join your 5 days to 5 clients blueprint, can my partner sit in on the teaching sessions?
A. Yes of course, as long as they are a part of your business. Also, I'll show you how you can keep each other accountable for getting high paying clients and writing great copy for them.
Copyright © Influence Intelligence Clive Cable. All rights reserved.
Privacy Policy Terms & Conditions